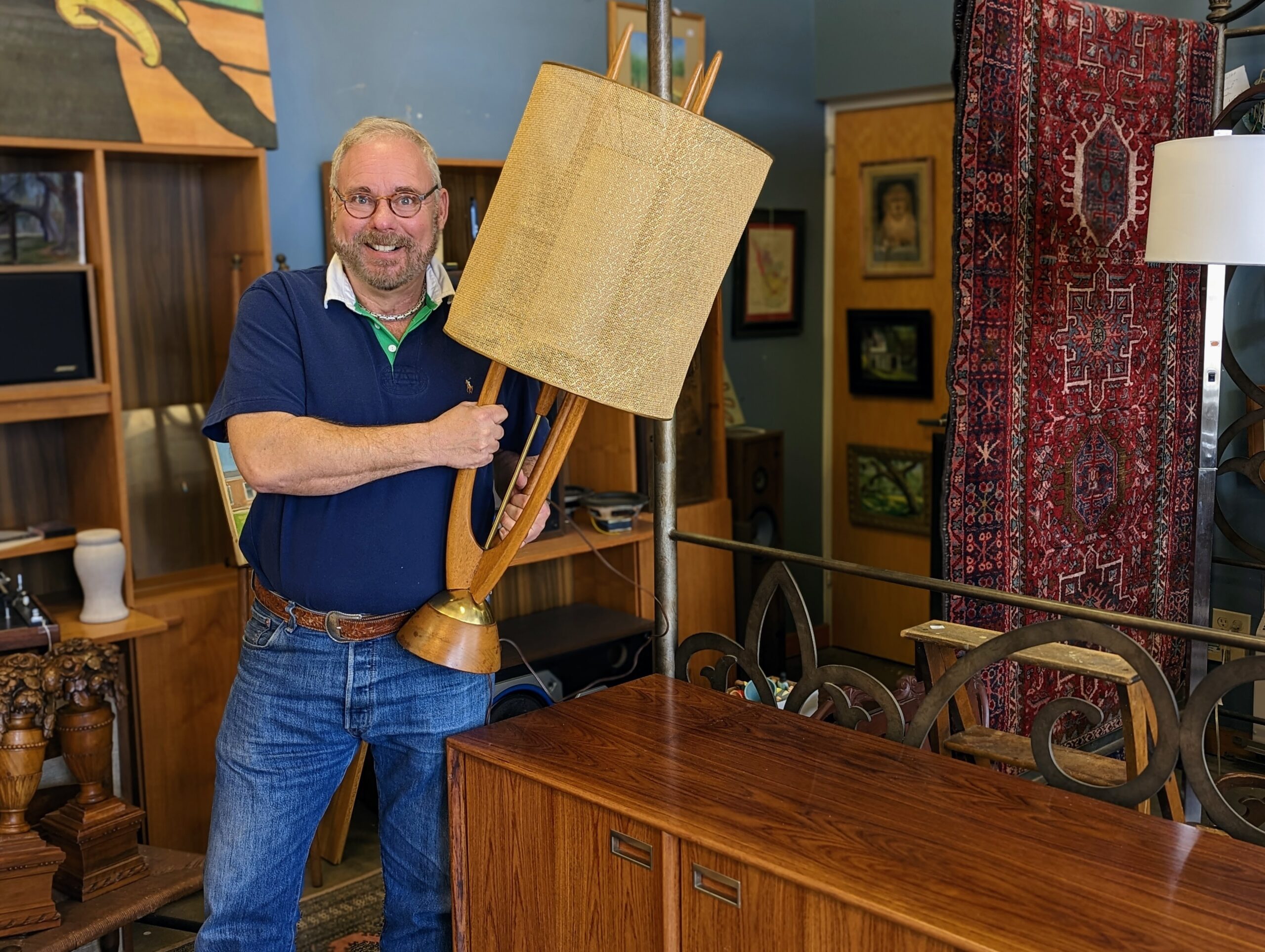 Established in the mid-80s, Jeff's Warehouse is one of those places you discover. We are conveniently located just south of downtown Bloomington at 424 S. College Ave. We are not a traditional antique shop & not a museum! Jeff's Warehouse has broken loose of any one category to offer unique pieces in a wide price range. Jeff along with two other quality dealers have been in business since the 1980s. That's why at Jeff's Warehouse you'll find such a wide variety of things from mid century modern to fine antiques.
Jeff started with a storefront in the mid-'80s in Columbus Indiana (for 18 yrs) and moved it to Bloomington Indiana in 2003 with a storefront opening in 2009. We have traveled all over the US buying and selling antiques, and mid-century vintage furnishings giving us an edge in finding unique & rare items. He has done many of the major shows for many years including Brimfield Mass, Scotts in Atlanta, and Marburger Farms (his favorite) in Round Top TX. 
Specialties: Mid Century Modern, Antiques, Paintings, Decorative Arts, Jewelry, Oriental Rugs & so much more! Largest curated selection in the area !